Tribute to a HERO

Hosted free by tripod.com
Encouragement and Uplift

from

The following story is taken from PARADE. The Sunday Newspaper Magazine. Published by Parade Publications in New York, New York. Copyrighted 2005. May 29, 2005 issue.

No Greater Love. The Life and Death of a Hero. By Michael M. Phillips. Fresh Voices. Editor Paula Silverman. 'I Support the Troops With My Music' page 15.

---
| | |
| --- | --- |
| 'Cause he's my hero' | Ty Nelson |

On Monday, country singer Ty Nelson, 17, of Rancho Santa Fe, CA, will perform in the National Memorial Day Parade in Washington D.C. Ty recently launched a tour sponsored by the Department of Veterans Affairs and told us why he sought this collaboration.

I live near Camp Pendleton and the Pacific fleet, and my family is close to the military families there. Before 9/11, my dad and I had this special chance to tour the USS John C. Stennis aircraft carrier while it was at sea. We watched F-14s fly over the ship's deck and break the sound barrier. And we ate in the mess hall with the military and their families. The experience literally brought home to me what the sailors and troops go through. It was very humbling.
I'm not old enough to serve or to perform with the USO, so I contacted the head of the Department of Veterans Affairs and asked him what I could do. He suggested I perform for the troops here. I recently sang at the National Disabled Veterans Sports Clinic. Some of the military who've already returned from Iraq are just a year or two older than I am. It was incredible to see veterans get out of their wheelchairs and do something they once thought they'd never do again, like ski down a mountain, and be just like everyone else.
When I meet the troops, I don't think about politics, just their experience. It becomes part of my music, and I feel privileged to perform it for them. Last Memorial Day, I met a woman whose husband was killed in Iraq. I was so moved by her story, I was inspired to write a song. Here's an excerpt:
It was a cold and rainy day
When he left for war that May.
His little girl would not let go.
She clung to his leg.
She said, "Daddy, please don't go!"
He turned to look at them one last time,
Forced a smile, waved his hand and
went inside.

And as that wife and mom walked away,
she said,
"Please take care of him, God.
He's doing what he's got to do.
He'll be back real soon...
God, you promise me so,
"Cause he's my hero!"




Biography
Born and raised in California, Ty is the oldest of triplets. "Thank God we don't look alike," jokes Ty, "it's great being a triplet and I'm very blessed to have the family I do." Ty's lived in Nashville now for almost three years.

Success is measured in small but determined steps that include touring for the Veteran's Administration, appearances with the Marshall Tucker Band, opening a convention of the American Red Cross, accepting a prestigious invitation to appear in New York and perform on the deck of the USS Intrepid, among many others. Just a few Memorial Day's ago, Ty and his band, after a successful appearance in San Francisco, flew cross country to Washington, D.C., to perform at the first Memorial Day Parade to be held in D.C., since World War Two. "I was incredibly honored," says Ty.

Since releasing his first album in 2005, Ty's received national radio play of his music and has been featured since in Parade Magazine, Reader's Digest, Country Weekly and Sweet 16, among others.

In 2007 Ty returned to the recording studio with producer Julian King and Executive Producer Harry McCarthy on his new studio album titled "Last Look Back" set for release in 2008. "The title of the album holds a lot of personal meaning to me...," says Ty, "and I'm so grateful to have been able to work with so many incredibly talented people on this project." The album features 11 songs, two of which were written by Ty. "I've been writing so much since we wrapped up this project and we're working on ways to make that available too."

Ty's label, JonStar Records, was named in memory of his late brother Jonathan, who died of lung cancer in 2005 at the age of 18. "Living through that experience has taught me so much about life, love and faith and it means the world to be able to, in a small way, do something like this in memory of my brother."

So...what does 2008 have in store? "The band and I are ready to hit the road."
What does 2008 have in store?
maybe just a hinge-point in history
---
Let's not forget those who serve


Valerie & Todd
The spouses and families serve, too

Does it seem like you WALK alone?

Part of a Peace Dividend is for Vets

America, let's not be ungrateful

Not always frenzy, but often fun

Beautiful military interracial love

Ty Nelson - supporting our troops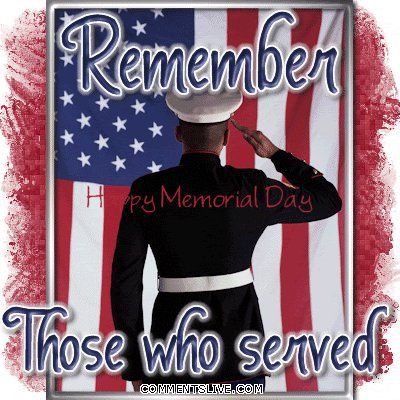 We will not apologize for our way of life, nor will we waver in its defense, and for those who seek to advance their aims by inducing terror and slaughtering innocents, we say to you now that our spirit is stronger and cannot be broken; you cannot outlast us, and we will defeat you.


President Barack Obama

---
This section has been added by Robert Shepherd.
Apparently Obama (and Bush) are war criminals
And have committed 'Crimes Against Humanity'
President Obama and President Bush have been two of the most militarist, Hawkish, and globally belligerent administrations around the world. Look at their record. Two costly, bloody wars in Iraq, and then in Afghanistan. The drones, and literally hundreds of casualties in the war on terror. The take-down of Osama bin Laden on foreign soil, personally ordered by Barack Obama.

The American War criminal Obama "sealed" a terrorist's fate.

Former President Bush has "lavished" praise on Obama for staying the course, and for being "responsible" in the manner of how we have turned the Iraq war over to the Iraqi's. And on Memorial Day 2014. President Obama said, We did not seek this conflict. It was unavoidable. We had no choice. It was a matter of national necessity.

Obama sent massive air support to Libya which helped the rebels on the ground to quickly topple Gaddafy, but look what happened, On the ground the Republicans had made sure we were scrimping and cutting back on embassy security. How are we ever supposed to pay for the multi-trillion dollar debt of the two Wars there? I don't think Congress should waste more time on Benghazi, but Republicans have a LOT to answer for. The huge debt caused by two unfunded wars, the slashing of embassy security. The Public deserves to know. And Republicans will have to answer -- to history.

They may think they can DODGE the bullet, by snubbing President Bush and President Bush (at their Republican National Convention). Pretending that the blame is the troops. (Keeping them off the laundry list) and saying that the veterans are "takers." Or trying to make the ignorant believe that 9/11 happened on Obama's watch.

Limbaugh even tries to smear Laura Bush as a liberal (he later apologized, several times.) But the damage was done. Folks. Listen up. Laura Bush NEVER said she was liberal. She merely supports liberal causes like women's choice, like an affirming compassionate America, like closing the gap of hope. Like the teachers (and their union). And she supports books. And literacy. Talk about liberal causes.

It is Michelle Obama who is the liberal. She consistently has called for increasing the benefit levels of our veterans, and not forgetting the families of those now serving. Talk about liberal. She loves our veterans, and our servicemen and women. And their families.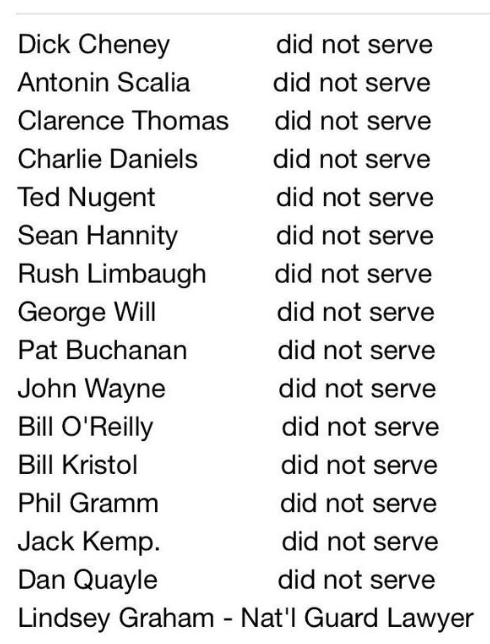 A bit of choice sarcasm from Steve Marmel:
I think the Tuesday after should be, from here on in, be celebrated as Non-Veterans Day (AKA "Day of the ChickenHawk")
Big ol' hat tip for those who did NOT give all, but would ask you to do the same.
****
Robert Shepherd reminisces about those days.
Student deferments, long hair and rock music. Pot smoking and activism. Those were the days my friend. For me it was a Tough Love program and getting my ass kicked. More than once.
"Just accept it." They said. They were right. It's just pain therapy. You get burned but your sorry ass will heal.
Hey. I survived. My secret was my head space -- my stockholm syndrome mentality.
Some gave all. All gave some.

http://robtshepherd.tripod.com/inauguration.html